Immigration reform is a cause with a long history, and deep and committed organizations and networks on all sides of the issue. But as the political forces continue to inch toward a comprehensive legislative package that may eventually welcome millions of new Americans out of the shadows, one iconic brand took a rare stand during the biggest sporting event of the year.
Coca-Cola's Coca-Cola's America, The Beautiful Super Bowl ad was among the most talked about spots of the otherwise disappointing (unless you're a Seahawks fan) contest – and it was an ad with a clear purpose. Yet is was not in any way, explicitly political. The ad illustrated the stakes of immigration reform and took pride the impact of immigration on U.S. culture. It showed us, without lecturing us – but given the outraged reaction of anti-immigration voices, that message was clearly received.
The multicultural images and use of  languages other than English offended some. Former Republican Congressman Allen West complained: "If we cannot be proud enough as a country to sing "American the Beautiful" in English in a commercial during the Super Bowl, by a company as American as they come – doggone we are on the road to perdition. This was a truly disturbing commercial for me, what say you?" Conservative commentator Glenn Beck said: "It's an in your face — and if you don't like it, if you're offended by it, then you're a racist. If you do like it, well then you're for immigration. That's what it is. You're for progress. That's all this is — is to divide people." And Fox News's Todd Starnes tweeted: "Coca Cola is the official soft drink of illegals crossing the border."
In other words, the ad was a huge success.
Coca-Cola will never tell you their advertisement (created by Wieden+Kennedy) pushed any flavor of immigration reform, or specific politics. But the company is pushing multi-culturalism as a key facet of its global brand. And it's saying: this is who we are, this is what Coke is, and this will help us to open markets.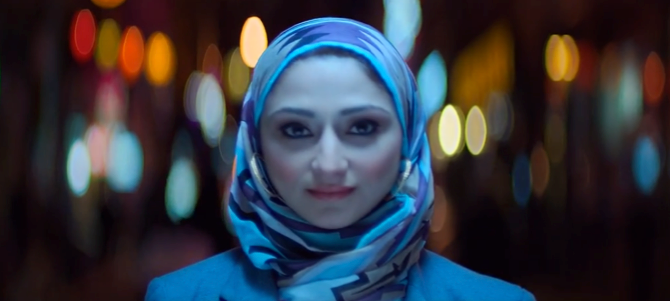 Remarked The New Yorker's Ian Crouch: "After hours of jingoistic and military-heavy pre-game festivities on Fox, in which the network implored viewers at home and around the world to recognize the might and greatness of America, Coke managed to evoke patriotism in just a minute, with a multilingual version of America, the Beautiful. Other companies leaned heavily on nationalistic themes this year, but this was the best of the genre. Coke is Coke, and doesn't need to convince us about its flagship product, other than that it still exists."
The 60-second spot featured a panorama of American Coke drinks – a fairly standard strategy. But its use of different languages, of a gay couple, of Muslim-Americans, and its emphasis on immigration was clearly progressive – and in my view, intentionally constructed to get a reaction. As Aaron Taube wrote in Business Insider, "Coca-Cola chose to celebrate the nation's future." The images, he wrote in naming the Coke ad the year's best, worked in their diversity: "Over a montage of Americans of a variety of ethnicities, Coke celebrated the country's diversity with a lovely rendition of "America the Beautiful" sung in several different languages."
You can decide for yourself – but I would not be shocked to see immigrant rights lobbyists (and social entrepreneurs working on the issue) using this commercial as part of a push on Capitol Hill. It's a cause video made by a major American brand.
Source Article from http://www.forbes.com/sites/tomwatson/2014/02/03/can-a-super-bowl-soft-drink-ad-move-congress-coke-bets-on-immigration/
Can A Super Bowl Soft Drink Ad Move Congress? Coke Bets On Immigration
http://www.forbes.com/sites/tomwatson/2014/02/03/can-a-super-bowl-soft-drink-ad-move-congress-coke-bets-on-immigration/
http://news.search.yahoo.com/news/rss?p=immigration
immigration – Yahoo News Search Results
immigration – Yahoo News Search Results