Maria Caba went to an immigration legal clinic for help applying for deportation relief being offered young immigrants and walked with a path to legal residency.
Sofia was one of the many mothers locked up with her children in Artesia, N.M., after fleeing violence in Central America. Today, she has asylum in the U.S. and is now out of detention.
Sofia and Maria are among the lucky immigrants who were helped through the complex and multi-layered immigration system by networks of immigration lawyers working for free or for non-profits and religious groups.
The past summers' flocking of children and families to the U.S.-Mexico border, the president's impending executive action on immigration and the two-year-old Deferred Action for Childhood Arrivals, DACA, have intensified demand for immigration attorneys, particularly those who charge little to nothing. With each success, they amplify the difference good legal help can make in the lives of immigrants.
"We've long known that results in immigration court, in particular, vary widely depending on whether you have legal representation or not," said Crystal Williams, American Immigration Lawyers Association, AILA, executive director.
"Now, what we are seeing quite honestly, is the people who are getting asylum and are getting bonded out of (the immigration detention center in) Artesia, had the attorneys not been there, they would have been removed already. The would be back in their home countries and facing the danger they were running from."
Many immigrants never make it to even looking for a lawyer.
The American Civil Liberties Union reported this month that of the more than 400,000 people deported in 2013, 83 percent did not get hearings because many were sped out of the country by Customs and Border Protection officers who decide whether they get that chance or are removed.
But then there are the lucky few.
In the case of the detained mothers, 12 of 13 who were secured hearings in court with help from AILA's pro bono Artesia project have won hearings. The project's first loss came this month.
Among the victorious is Sofia, who fled violence in Central America with her three children after the family was targeted for their political beliefs, according to AILA which did divulge her full identify and detailed her case in a fact sheet. A powerful gang killed her brother, shot her husband and kidnapped and raped her 14-year-old daughter, AILA said.
Initially, the Department of Homeland Security declared her and her children security risks, denied them bond and fought their release from detention. But they won asylum on Nov. 5 with the help of the AILA legal assistance.
"We are just trying to get as many (out of detention) as possible. Many are granted bond but are not able to come up with the money yet," Williams said. Initially set at $15,000 to $20,000, the bonds are now averaging about $3,000, she said.
Uncovering Legal Status
Caba, 27, of New York, grew up thinking she was like every other American kid. She learned otherwise in her sophomore year in high school, when she couldn't supply a Social Security number for a blood drive. Her aunt revealed that her parents brought her to the U.S. from her native Dominican Republic when she was 2 and told her she was not legally in the country.
Caba worked jobs at a laundry and supermarket "off the books" and gave up going to college until 2012, when President Barack Obama's executive action created DACA. From a YouTube video, Caba learned about Atlas:DIY, a non-profit that was reviewing young immigrants' DACA applications.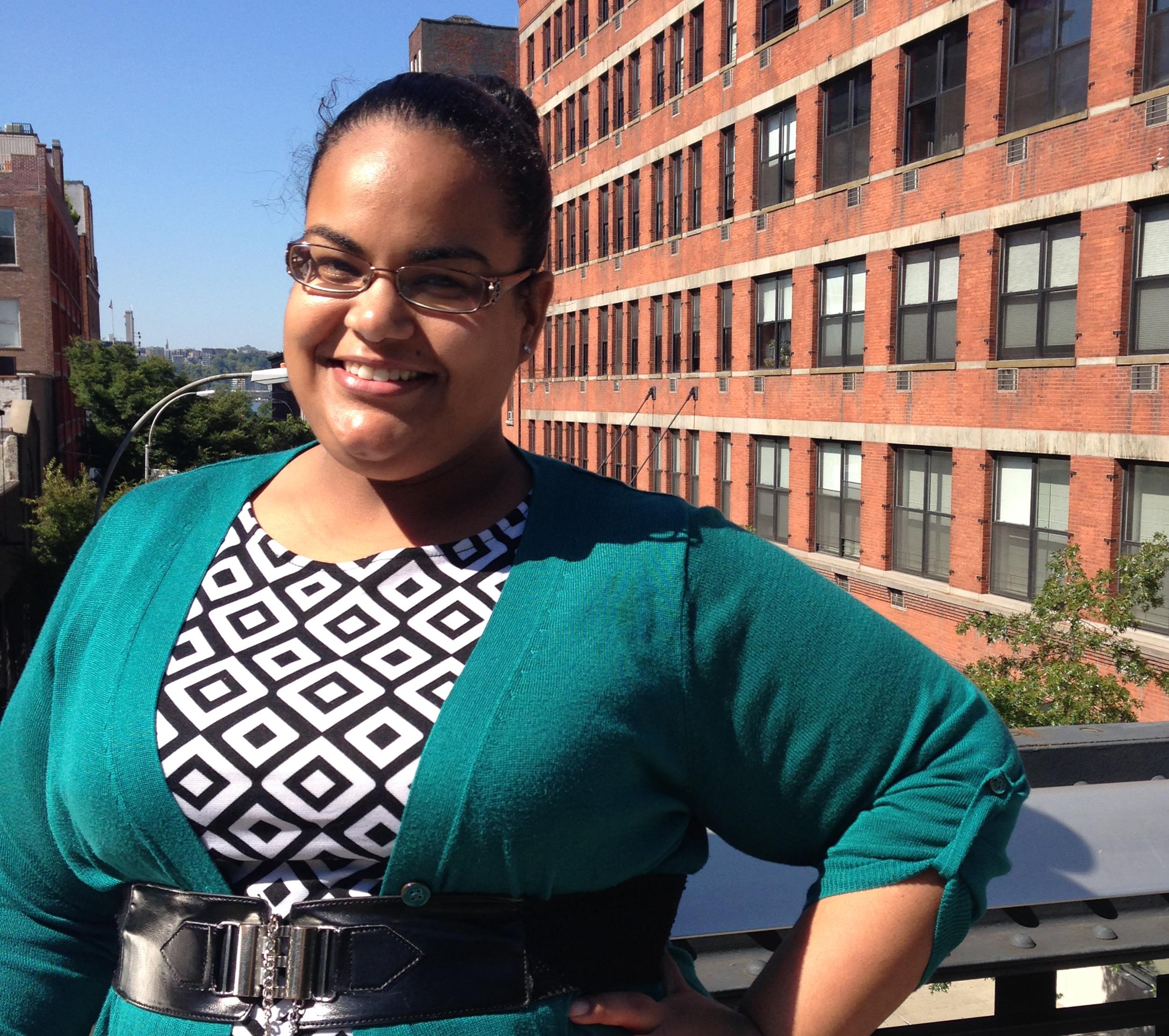 Courtesy of Maria Caba
When Caba couldn't answer all the questions about her and her parents immigration history, Lauren Burke, Atlas: DIY executive director and an immigration attorney, filed a Freedom of Information Act, or FOIA, request to get Caba's full immigration file. Its contents revealed that Caba, whose mother had been married to a U.S. citizen, was eligible for a green card. With the help of a second lawyer whose expertise was enlisted, Caba now is a legal permanent resident.
"I have no doubt in my mind another lawyer would not have thought to have done a FOIA. I had seen at least a dozen lawyers. Lauren is the one who said, 'Since you don't have all the answers, let's do a FOIA to get your file," Caba said.
Cases like Caba's are not uncommon. In fact, for years those who work with immigrants had long shared anecdotes of such cases. With the surge of DACA cases, the New York-based Center For Migration Studies conducted a survey to check how common stories like Caba's are.
The survey, done this past summer and fall of cases handled by 67 organizations, found that 14.3 percent of immigrants screened for DACA eligibility were potentially eligible for some other immigration benefit or relief.
Most common among the remedies were family-based petitions for legal permanent residency, 25 percent; U-Visas for crime victim, 23.9 percent and special immigrant juvenile status, 12.6 percent.
Immigrants without legal status who visited the legal offices for reasons other than DACA applications were also potentially eligible for other forms of relief, according to the survey done by Tom Wong, an assistant political science professor at University of California, San Diego.
"While the immigration debate often treats immigrants in binary terms, drawing a bright line between legal and illegal immigrants, the study highlights the fluidity of immigration status and the fact that a path to status may be only a legal screening away," said Donald Kerwin, executive director of the Center for Migration Studies
"This is the whole reason civil society has been trying to build legal capacity over the years," Kerwin said.
Over the past 20 years, the Catholic Legal Immigration Network, CLINIC, has grown from 17 to 260 affiliates with more than 400 legal officers, Kerwin said. But most immigration legal programs run on slight deficits every year, made up by their parent agencies. They operate on small legal fees for those who can pay them, from United Way fund drives, some foundation grants, individual donations and a very small amount from government, Kerwin said.
The survey's findings, which require more study to determine percentages for the immigrant population nationally, argue for random screening of people here illegally by trusted non-profits and advocates.
Most people file applications for immigrant benefits themselves, Kerwin said. The best thing is to have them go through a screening that says, 'Stop. Go see a lawyer now. You may be eligible for something other than DACA," he said.
Can Texas Respond to Detainees?
Immigration legal aid groups in the San Antonio area and throughout Texas are about to feel a new demand for their services.
A quickly-created detention center holding mothers and their children who arrived at the U.S.-Mexico border this year was scheduled to close next week. The Department of Homeland Security is opening a facility in Dilley, Texas that is to be the largest detention facility for families. A facility in Karnes also has been prepared to accept families.
Williams said while there are more non-profits near those facilities and they are not as remote as Artesia, there is no pro bono infrastructure yet. She said AILA and others are working to set that up.
When the mothers and their children were first brought to Artesia, legal aid groups had to quickly scramble essentially a triage team of volunteer attorneys to ensure the families were humanely treated and that they could meet with lawyers before they were deemed deportable and taken out of the country.
"The situation in Artesia is something that really galvanized the immigration bar in terms of recognizing the need to provide representation to the women and children," said Bradley Jenkins, who oversees CLINIC's deportation appeals pro bono project.
Jenkins said because there is no right to representation in immigration court, the concentration of so many families in Texas will stretch legal resources available in the area, even though the detention centers will be less remote than the Artesia facility.
"I think we've seen in Artesia that the people who are coming are bon fide asylum seekers who at a minimum deserve a full and fair hearing before an immigration judge, with the help of an attorney," Jenkins said.
Source Article from http://feeds.nbcnews.com/c/35002/f/663306/s/416cf8fa/sc/8/l/0L0Snbcnews0N0Cstoryline0Cimmigration0Ereform0Cdemand0Eintensifies0Enonprofit0Eimmigration0Elawyers0En26720A6/story01.htm
Demand Intensifies for Nonprofit Immigration Lawyers
http://feeds.nbcnews.com/c/35002/f/663306/s/416cf8fa/sc/8/l/0L0Snbcnews0N0Cstoryline0Cimmigration0Ereform0Cdemand0Eintensifies0Enonprofit0Eimmigration0Elawyers0En26720A6/story01.htm
http://news.search.yahoo.com/news/rss?p=immigration
immigration – Yahoo News Search Results
immigration – Yahoo News Search Results