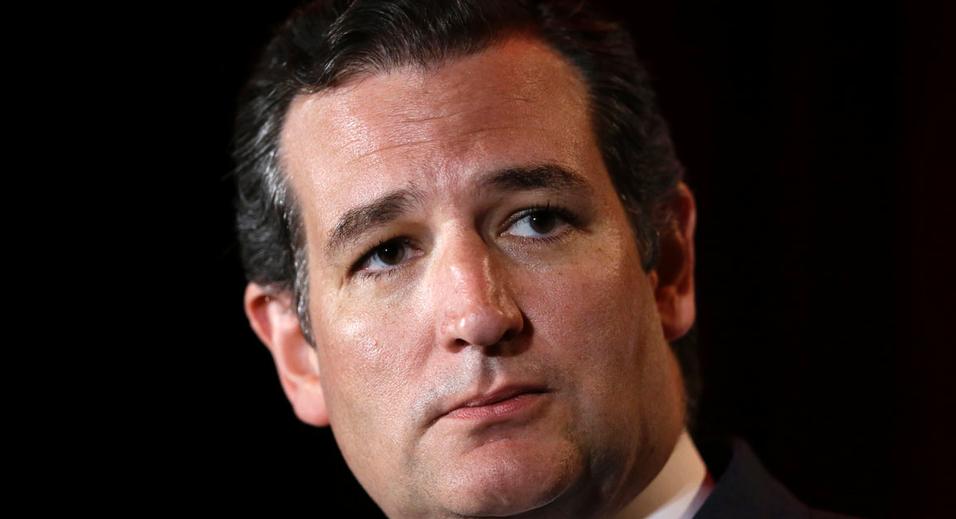 President Barack Obama's immigration allies have a message for Republicans eager for a fight over Department of Homeland Security funding: Bring it on.
Republicans voted during the lame-duck session to fund the agency only through the end of February, punting a fight over Obama's executive actions on immigration into the new year when their party controls both chambers of Congress.
Story Continued Below
But immigration advocates say they aren't worried. They're banking on the funding fight to turn into another game of brinksmanship that will be good politics for them – and bad politics for the GOP.
"The idea that a partial shutdown of DHS is going to get Obama to cave on a signature second-term accomplishment is fantasy," said Frank Sharry, the executive director of America's Voice. "It's much more likely that the politics will blow up in the face of Republicans, and that they'll be seen by Latinos and immigrants as hostile."
Republicans, meanwhile say the funding fight will make their point.
"If Republicans stand united in January or February and use the constitutional check and balance, the power of the purse, to stop President Obama's illegal amnesty, nobody will be happier than I," Sen. Ted Cruz (R-Texas) said in a recent interview.
Regardless of which sides comes out ahead, the stage is set for a dramatic few months in the GOP-controlled Congress over immigration.
The first attempt to unravel Obama's actions could come early in 2015. Rep. Pete Sessions (R-Texas), the chairman of the powerful House Rules Committee, has indicated that legislation to block Obama's executive actions could come for a vote in January. Such a bill would almost certainly be vetoed Obama if it reaches the White House, and Congress would not have enough votes to override it.
The focus then shifts to the battle over DHS funding, which runs out Feb. 27.
One potential avenue would be to attach a forthcoming border-security bill from House Homeland Security Committee Chairman Michael McCaul (R-Texas) to the overall DHS funding bill – an option that has already been floated in some corners of the Capitol. Doing so would allow Republicans to stress that toughening up border security is a top priority.
But that tactic is almost sure to upset Republican hardliners, who were already rankled that GOP leaders didn't use the government funding bill that averted a shutdown in December to undo Obama's executive actions. Conservatives are likely to push for tougher language that effectively bars the administration from carrying out Obama's controversial executive actions.
A congressional impasse over DHS funding past Feb. 27 would, in theory, force the agency to shut down. But a vast majority of the department will continue to operate because its employees are either considered essential, or they are paid by funds not appropriated by Capitol Hill.
Roughly 85 percent of DHS employees continued to work during the October 2013 shutdown for those reasons, according to the Congressional Research Service. For employees whose jobs were considered essential – or "necessary for the preservation of the safety of human life or the protection of property" – their paychecks were withheld until the shutdown was over.
U.S. Citizenship and Immigration Services, the agency that will implement the heart of Obama's executive actions – deferred deportations and new work permits for potentially millions of undocumented immigrants – is almost entirely fee-funded, so its staffers will continue working right through a shutdown.
"Will the House majority really be willing to let front-line agents and officers at [Customs and Border Protection] and [Immigration and Customs Enforcement] work without pay?" North Carolina Rep. David Price, the top Democrat on the House panel that oversees DHS funding, testified in December. "Would the House majority be willing to let Coast Guard military personnel continue to risk their lives at sea without compensation?"
Another key question will be whether any legislation undoing Obama's executive action could reach the president's desk.
Senate Republicans will control 54 votes next year – six away from 60-vote threshold to break a legislative filibuster that Democrats will surely mount against measures killing the immigration actions.
But though a vast majority of Senate Democrats are expected to hold firm against any legislation blocking Obama's actions, advocates are watching several moderate Senate Democrats from GOP-leaning states who could come under pressure to vote with Republicans on such a bill.
The wildcard factor in all this is a lawsuit filed by 24 states, led by Texas Gov.-elect Greg Abbott, challenging Obama's executive actions. (Tennessee has also indicated that it plans to join the case). A hearing will be held Jan. 9 on the states' request for a preliminary injunction.
While advocates believe the legal rationale behind Obama's sweeping actions will ultimately withstand court challenges, the judge on the case, George W. Bush appointee Andrew Hanen, has previously questioned the Obama administration's policies on immigration enforcement – putting opponents of executive action on potentially more favorable turf.
A ruling in that case could come as the Obama administration prepares to open up the applications for the new immigration programs. An expansion of an existing program for young undocumented immigrants – Deferred Action for Childhood Arrivals – will begin taking new applications by Feb. 20. Immigrants who qualify for the broader program, aimed at undocumented parents of U.S. citizens and green-card holders, will be allowed to start submitting their applications no later than May 20.
"What happens in the Texas lawsuit is going to shape the conversation," one immigration advocate said. "I think if we get a bad order out of the judge, that will embolden a broader faction of the Republican Party to be aggressive … That's going to shape the politics around the funding fight."
Meanwhile, the Obama administration and its allies are continuing to promote the executive actions and ensure that eligible immigrants are prepared to apply.
Advocates have held informational workshops, warned of potential fraud and have been in touch with DHS as the agency crafts the application form for the deferred-action programs. Making sure implementation goes smoothly will be one of the key hurdles for backers of executive action.
"The best defense of this action is getting people informed about what they're going to be eligible for and making implementation as accessible as possible," said Kelly Rodriguez, assistant to the executive vice president at the AFL-CIO, where more than 250,000 of its members and their families could qualify for the executive actions. "Once people realize what they have right now, it's going to be really hard to try to take it away."
Burgess Everett contributed to this report.
Source Article from http://www.politico.com/story/2015/01/president-obama-allies-bank-on-immigration-backfire-113896.html
Obama allies bank on immigration backfire
http://www.politico.com/story/2015/01/president-obama-allies-bank-on-immigration-backfire-113896.html
http://news.search.yahoo.com/news/rss?p=immigration
immigration – Yahoo News Search Results
immigration – Yahoo News Search Results