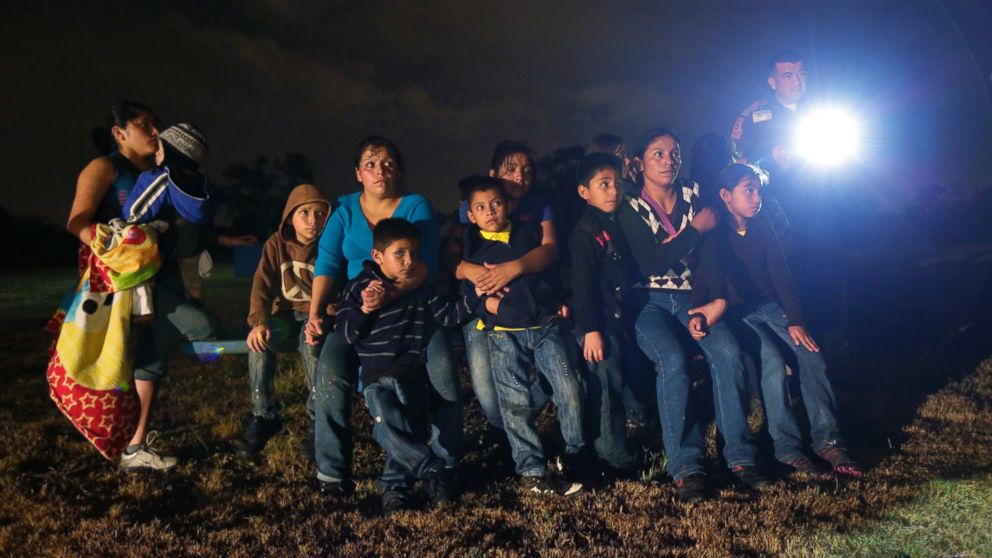 Immigration overhaul is expected to take front-and-center of the domestic debate when Congress returns to Capitol Hill next week.
Rumors also abound about exactly when President Obama might take executive action on the issue, while White House press secretary Josh Earnest this week offered no update on the timing.
"There's a chance it could be before the end of the summer. There's a chance it could be after the summer," Earnest said at a press briefing. "The president's determination to act and his commitment to acting have not changed in any way."
Here's What Obama Would See If He Visited the Border
Obama: Americans 'Don't Want Me Just Standing Around Twiddling My Thumbs'
Inside Texas' New Family-Friendly Detention Center for the Undocumented
Earnest added that Homeland Security Secretary Jeh Johnson and Attorney General Eric Holder are in the midst of reviewing the options Obama has at his disposal to take action unilaterally.
Meanwhile, here's where things stand on the issue.
Fewer Unaccompanied Minors Are Crossing the Border
Unaccompanied minors are crossing the border in far fewer numbers than they were just months ago. U.S. Customs and Border Patrol (CBP) released its latest numbers Wednesday: between Oct. 1 and the end of August (fiscal year 2014) 66,127 unaccompanied minors (UAC) have crossed and been apprehended at the Southwest border (SWB). That is an 88 percent increase over the same time period last year, when 35,209 were apprehended.
• May – 341 daily UAC apprehensions SWB-wide (10,579 for May)
• June – 354 daily UAC apprehensions SWB-wide. (10,628 for June)
• July – 177 daily UAC apprehensions SWB-wide. (5,508 for July)
• August – 104 daily UAC apprehensions SWB-wide. (3,129 for August)
The decrease could be the result of any number of factors, including the campaign launched in Central America by the administration to dissuade people from taking the journey. But it could also be because of the weather. July and August are the hottest months.
More People Prioritize Border Security in Immigration Debate
A new survey out Wednesday by the Pew Research Center finds more people believe prioritizing border security is important.
The study, conducted Aug. 20-24, finds that 33 percent say the priority in the immigration debate should be on better border security and tougher enforcement of immigration laws. That is a change since the last time this survey was done in 2013, where only 25 percent thought border security was the priority.
The majority of those surveyed, 41 percent, believe both border security and creating a way for those already in the United States to become citizens should be equally prioritized, which is down from February 2013's 47 percent. While those believing that enhanced border security and stronger enforcement of immigration laws should be given the priority have risen 8 points, from 25 percent to 33 percent since February 2013.
There are major differences in those priorities, however, when broken down by age.
Source Article from http://abcnews.go.com/Politics/immigration-overhaul-revving-capitol-hill-fewer-crossings/story?id=25251341
Immigration Overhaul Revving Up on Capitol Hill Despite Fewer Crossings
http://abcnews.go.com/Politics/immigration-overhaul-revving-capitol-hill-fewer-crossings/story?id=25251341
http://news.search.yahoo.com/news/rss?p=immigration
immigration – Yahoo News Search Results
immigration – Yahoo News Search Results